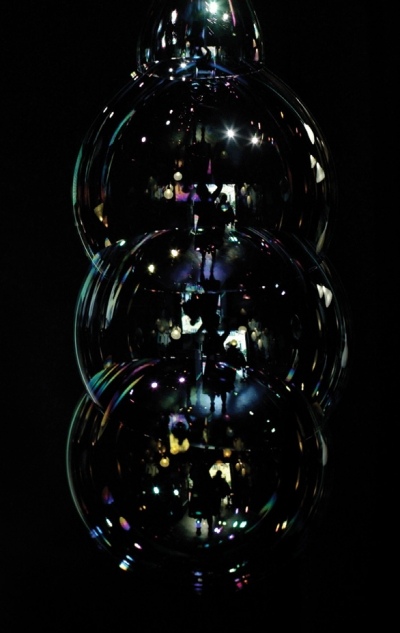 Surface Tension Lamp
Designer/ Front Design
Year/ 2012
Materials/ Metal, LED and soap
Dimensions/ Various
Courtesy of BOOO Lab
Booo presenting Front
Based in Eindhoven, the Netherlands, BOOO is a team of experts from different fields that work in the space between avant-garde design and the consumer market.
In Milan 2012, BOOO presented its first collection of LED bulbs - a light bulb that integrates the function and the aesthetics of a design lamp - created by Nacho Carbonell, Front and Studio Formafantasma.
The BOOO Lab represents BOOO's experimental projects and commissions.
The gallery challenged three of the most cutting-edge design studios to reinvent, in absolute freedom, the concept of a light bulb by investigating unconventional materials and technologies.
The first result of this experimentation is the Surface Tension Lamp designed by the Swedish design studio Front and produced by BOOO in an edition of twenty pieces.
Despite being exclusive works the BOOO Lab represents a continuous investigation towards new and unpredictable uses of innovative technologies.